Leadership Team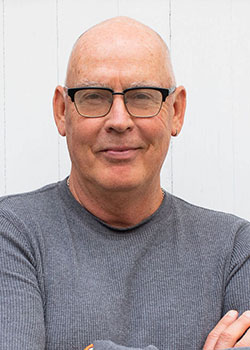 Founder & Chief Executive (Semi-retired)
Fran O'Connell, RN,MS,FNP,CMC
A Holyoke native, registered nurse, and former officer in the U.S. Army Nurse Corps,  Fran founded O'Connell Care at Home in 1987.  He was one of a very few area geriatric care managers also practicing as a nurse practitioner.  Fran received a BS in nursing from Columbia University, New York, NY; an MS as a family nurse practitioner from the University of Massachusetts, Amherst.  He and his wife Kim have three daughters and a son.  Fran enjoys writing music, traveling, horseback riding, and making a difference in the lives of others.  He & Kim now share most of their time between residences in Vieques Puerto Rico and a family farm in New Hampshire.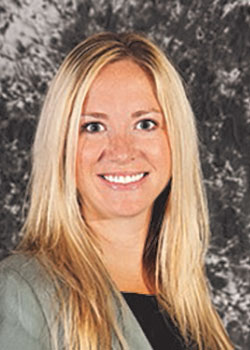 Chief Operating Officer
Danielle Lord
Danielle joined O'Connell shortly after receiving  her master's degree in health care management from Springfield College. Her first position was as a care coordinator herself and over the years has experienced most every position.  When not working, Danielle enjoys relaxing time with her husband Brett, their two adorable sons Leo and Auggie, and their dog, Boggs. She also enjoys the beach, reading, and spending time with friends.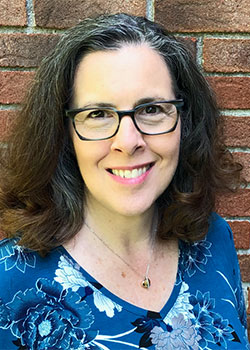 Finance Manager
Pauline Moore
Pauline Moore  joined the O'Connell team in 2015.  Pauline studied accounting at Holyoke Community College and at the Isenberg School of Management at UMass Amherst.   She has held a variety of accounting positions over her 20+ year career and enjoys applying those experiences  and mentoring others at O'Connell.   Pauline and her husband enjoy gardening, dancing, listening to the blues, reading, and spending time with their daughters.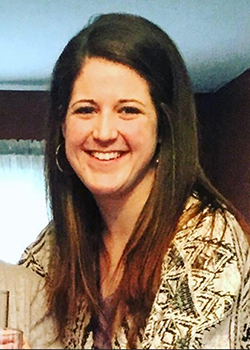 Director of Human Resources
Hilary Barnard
Hilary, originally from the Finger Lakes Region of New York State, joined the O'Connell Leadership Team in April 2021.  She attended college at SUNY Brockport, just outside of Rochester, NY; graduating with an undergraduate degree in Marketing. Recently, Hilary graduated from Northeastern University with a Masters' of Education with a concentration in eLearning and Instructional Design. She comes to us with 13 years of experience in the retail industry, holding a variety of leadership positions throughout her tenure. When not working, Hilary enjoys spending time with her two Boston Terriers', Georgia and Watson and spending time with her family and friends in the Adirondacks in Upstate NY.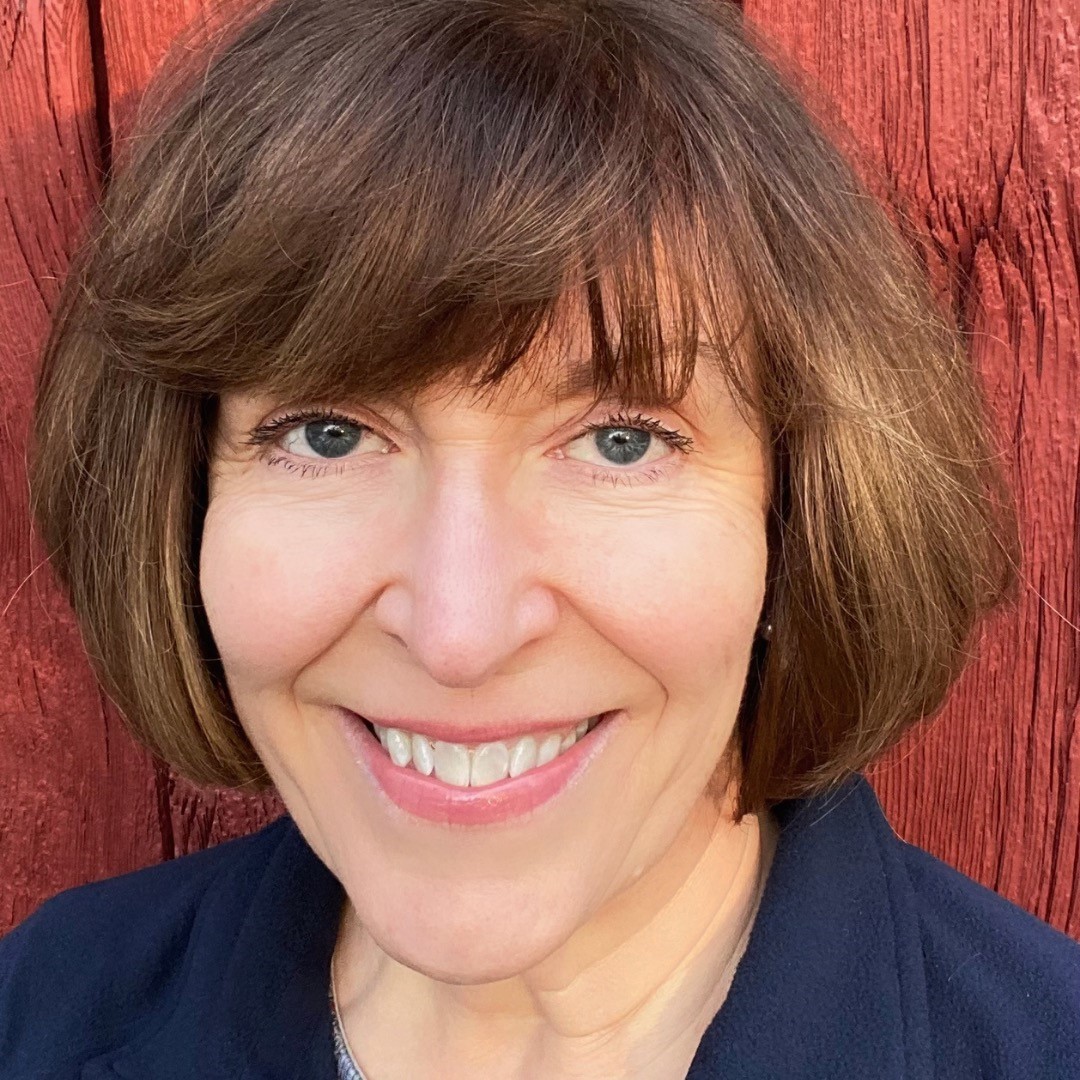 Director of Nursing
Brenda Mockler
Brenda has been a registered nurse for nearly 35 years and has experience with patients across the life continuum in a variety of settings. Home care is by far her favorite since that is where most people prefer to be and where it is possible to best care for the whole person and maintain well-being. Brenda has a diploma in nursing from the Leominster Hospital School of Nursing and also attended the University of New Hampshire and Saint Anselm College. She enjoys bicycling, reading and spending time with family.
bmockler@oconnellcares.com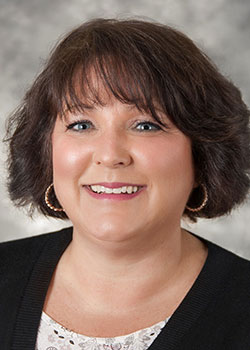 Office Manager – Springfield MA
Michelle Tardy
Michelle is a 25-year health care industry professional who gladly tells anyone that she loves the health services field and has enjoyed "almost" every minute she's worked in it.   She has a deep passion for helping others and serves as role model at O'Connell for commitment to dedication to exceptional service to clients. Michelle is a mom of two amazing kids, Nicholas and Kendall. When not working she enjoys spending as much time with them as possible.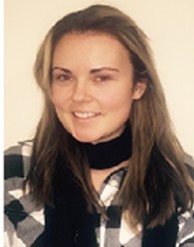 Office Manager – Holyoke
Brigit Shea-O'Connell
Brigit received a bachelor's degree in Hospitality Management from the Isenberg School of Management at UMass Amherst. She worked in the hospitality industry before joining O'Connell Care at Home as a scheduling care coordinator in 2015. " I think I was drawn to home care for the same reasons I was initially drawn to hospitality, I enjoy helping people. The transition to health services was pretty easy as my education and experience in hospitality applied in so many ways, and what we do at O'Connell Care is much more personally rewarding.  Brigit enjoys spending free time with friends and family, traveling, and hiking with her dog Rusty.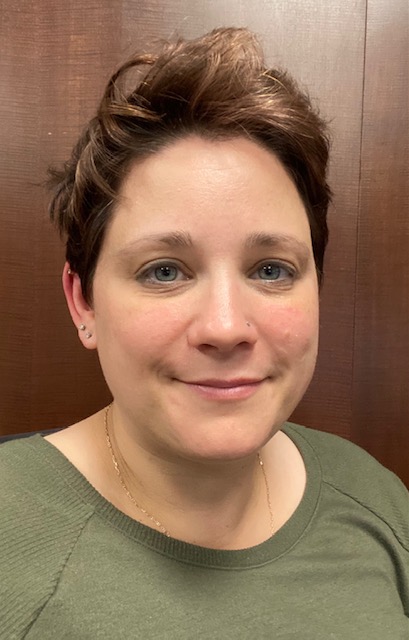 Office Manager – Westfield MA
Melissa Wuerth
Starting out as a homemaker herself, Melissa has almost two decades of combined homecare experience.  She worked her way up to scheduling coordinator in 2014, and since 2021 has joined O'Connell Care at Home as Office Manager for Westfield.  Melissa has multiple experiences in facilitating company transitions, onboarding, and training, and she takes pride in an acute attention to detail and a strong passion for elder care.  She has a deep respect for her caregivers and loves any opportunity to support her team, foster growth and elevate them to the next level.    
When not working, Melissa enjoys reading, cooking, yardwork, and most importantly spending time with her husband and two beautiful girls.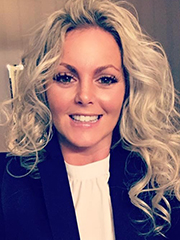 Office Manager – Greenfield/South Hadley MA
Ashley St.Germain
Ashley comes to us as the former Director of Communications at Guided Senior Living Homecare in Plymouth. She has both the experience and the passion in providing quality home care options to the senior community and will bring a lot of fresh ideas to the company.
astgermain@oconnellcares.com